Autobiographies.net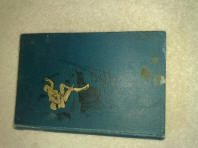 Click to enlarge
Standish O'Grady
O'Grady, Standish, 1846-1928
The possibly only first edition in the world of Lost on Du-Corrig or 'Twixt earth and ocean / by Standish O'Grady was stolen from me in Portugal by a film maker in Elvas along with many of my other treasured possessions and my car.
This is that book.
If anyone is offered it, please let me know. I wish to buy it back!
Twixt earth and ocean
Published by [London] Cassell and Company Limited London Paris & Melbourne, 1894.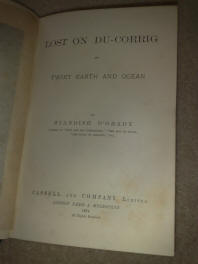 Click to enlarge
People never cease to amaze me.
Dogs don't always bite the hand that feeds them, but it seems that Lion's do.